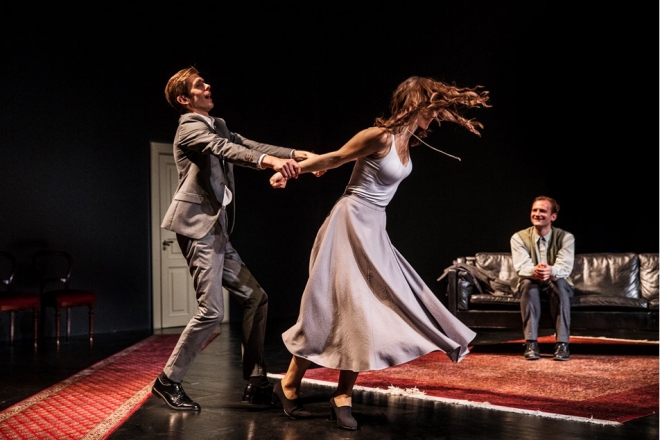 About the performance
The year is 1909. Anna and Henrik meet. She is training to become a nurse in Stockholm. He is studying theology in Uppsala. They have nothing in common, and yet an intense love develops between them. They are to become Ingmar Bergman's parents. The Best Intentions is an open tale of the couple's love story up until the birth of their son Ingmar in 1918.
Now on stage at the Aarhus Teater, directed by Emmet Feigenberg, with Danish adaptation by Cecilie Ølveczky and Eirik Stubø.
Collaborators
Ingmar Bergman

, Author

Cecilie Ølveczky och Eirik Stubø

, Danish adaptation

Emmet Feigenberg

, Director

Steffen Aarfing

, Set design

Mathias Flint

, Henrik Bergman

Anne Plauborg

, Anna Åkerblom

Bue Wandahl

, Johan Åkerblom