Sceny z życia małżeńskiego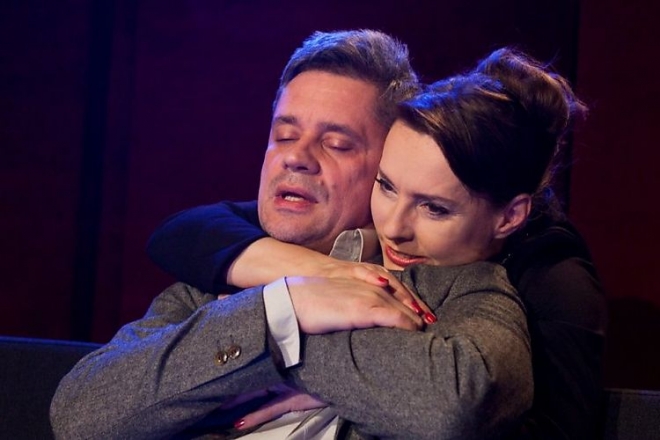 Sceny z życia małżeńskiego
"I think the plot is a pretext to talk about much more important things. It's a play about the collapse of the modern world."
About the production
One reviewer felt the production filled a gap in the Warsaw theatre market, and thought director Sass' staging to be "flawless". Another critic said that even though Bergman is not a piece of cake, even for such an experienced artist, Sass' direction was "outstanding".
Wacław Krupiński at the Dziennik Polski felt Grabowski and Sieńczyłło so convincing that he forgot Liv Ullmann's "wonderful eyelashes".
Sources
Tomasz Mościcki, teatralny.pl
Anna Czajkowska, teatrdlawas.pl
Wacław Krupiński, Dziennik Polski
Collaborators
Ingmar Bergman

, Text

Barbara Sass

, Director

Michal Lorenc

, Music

Wojciech Stefaniak

, Set design

Eve Krauze

, Costume

Wieslaw Zdort

, Light

Justin Sieńczyłło

, Marianne

Piotr Grabowski

, Johan