Fanny and Alexander as a Christmas display
NK department stores in Stockholm and Gothenburg kick-start the Year of Bergman celebrations by finding inspiration in Fanny and Alexander for their traditional Christmas window displays. Magical scenes occupy the displays, directed at children without denying the darker undertones of Ingmar Bergman's film.
'I have seen many adaptations of Fanny and Alexander on stage, and I can attest to this being one of the finest visual interpretations I have ever laid my eyes on. It's one thing to enact a play over the course of a few hours, but to capture the essence of this piece in just a few display windows - as NK and JoAnn Tan Studios have done - is very impressive,' Jan Holmberg, CEO of the Ingmar Bergman Foundation, stated.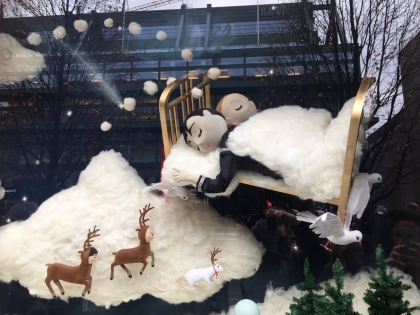 'We are very happy to have been given the opportunity to fill our windows with our interpretation of the fantastic Christmas scenes from Fanny and Alexander. We are incredibly proud to promote our Swedish cultural heritage in both Stockholm and Gothenburg, and feel this strengthens NK's position as a cultural and commercial theatre,' stated Daniel Stipich, head of marketing at Nordiska Kompaniet (NK).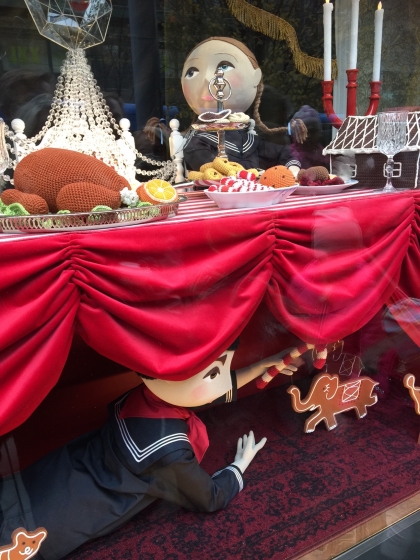 About the Year of Bergman, #Bergman100
2018 marks 100 years since Ingmar Bergman was born. Not only one of the world's leading film directors of all time, Bergman was also an outstanding writer and legendary theatrical director. Even after his death in 2007, Bergman continues to be one of the most staged playwrights in Scandinavia. Ingmar Bergman was born in Uppsala, Sweden, on 14 July 1918, and the 100-Year Jubilee, which began during the autumn of 2017 and runs throughout 2018, will be celebrated the world over with theatrical performances, exhibitions, film retrospectives, documentaries, book publications and festivals.