Fortrolige samtaler
Praise for new confessions.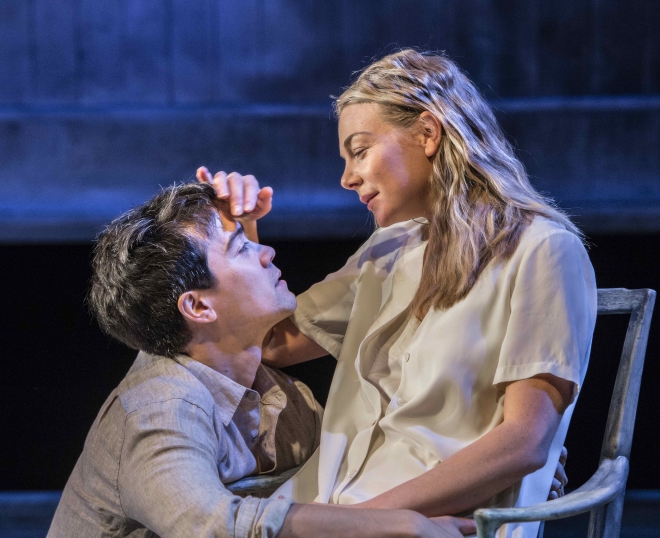 Praise for new confessions.
….Liv Ullmann bursts through the framework of the script, giving it an eternal relevance and beauty…..

- Mode Steinkjer in Dagsavisen
About the production
In 1996, Liv Ullmann directed Private Confessions for TV. 20 years later her stage adaptation of Bergman's original script was very well received by critics.
The most radical aspect of Ullman's adaptation came in the form of extracts from Bergman's mother and father's diaries and letters. Their words intensified already established themes while simultaneously teasing out new meanings, as the context of Bergman's text changed. Rather than dramatizing their words, Ullmann employed a narrator to read from the diaries and letters. In this way, parents and son retained their individual voices.
Critics emphasized the shows rigor and rich emotional spectrum. Artlessness was the dominant adjective used to characterize the set design, acting and the sparse musical accompaniment that included pieces by Shostakovich, Schumann, and Beethoven.
Some criticism was aimed at Ullmann's use of a narrator, the feeling being that an already wordy play became unnecessarily bogged down. 
Sources
"Liv Ullmanns stille triumf", Mode Steinkjer, Dagsavisen, 10 January 2016.
"Fortrolighet for åpen scene", Karen Frøsland Nystøyl, NRK, 10 January 2016.
"Ensomme enetaler", Mona Levin, Aftenposten, 10 January 2016.
Collaborators
Ingmar Bergman

, Author

Liv Ullmann

, Director

Milja Salovaara

, Set design

Ingrid Nylander

, Costume

Nick Schlieper

, Light design

Nils Wingerei

, Sound design

Ruth H. Norvik

, Make-up artist

Einar Bjørge

, Assistant director

Marte Engebrigtsen

, Anna

Anneke von der Lippe

, Marta

Mattis Herman Nyquist

, Henrik

Liv Bernhoft Osa

, Karin

Hermann Sabado

, Tomas

Kari Simonsen

, The Narrator

Bjørn Skagestad

, Jacob