About Bergman
World-famous filmmaker, legendary theatre director and exceptional writer.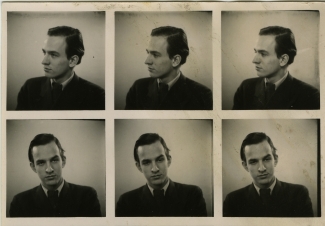 Ernst Ingmar Bergman, born on the 14th of July, 1918 in Uppsala, died on the 30th of July, 2007 on Fårö, was a Swedish film and theatre director, writer, theatre manager, dramatist and author. Ingmar Bergman wrote or directed more than 60 films and 170 theatrical productions, and authored over a hundred books and articles. Among his best-known works are the films The Seventh Seal, Wild Strawberries and Persona, as well as his autobiography The Magic Lantern.
Throughout Bergman's many works, one finds variations on a central theme: dysfunctional families, blood-sucking failed artists and an absent Almighty all become manifestations of our collective inability to communicate with each other.
Shakespeare, Molière, Ibsen, and Strindberg were all enormously important influences on Bergman, not only in his theatrical work, but indeed the entirety of his artistic career.
Bergman's films are set almost exclusively in Sweden, and starting with 1961's Through a Glass Darkly, they were filmed primarily on the small island of Fårö, northeast of Gotland. The international reception of Bergman's films reflects a not inconsiderable fascination with a Scandinavian exoticism: inscrutable language, primeval nature and flaxen-haired women. The depiction of nudity and a "natural" sexuality in Bergman's films contributed to their success.
Looking over Bergman's career, another hallmark of both his work for stage and film is the recurrent company of loyal collaborators. Some notable examples from this ensemble include the cinematographer Sven Nykvist, the actors Max von Sydow, Liv Ullmann and Bibi Andersson, and the costume designer Mago.
The relationship between the life and works of the artist (despite the tendency of biographical analyses to fall victim to the cult of genius) is in the case of Ingmar Bergman as inextricably tangled as it is compelling. In countless interviews and artistic representations, and especially in The Magic Lantern, Bergman repeatedly referred to his childhood and its importance for his artistic vision. A number of his relatives were also creative colleagues.
Read more about the filmmaker, theatre director and author.