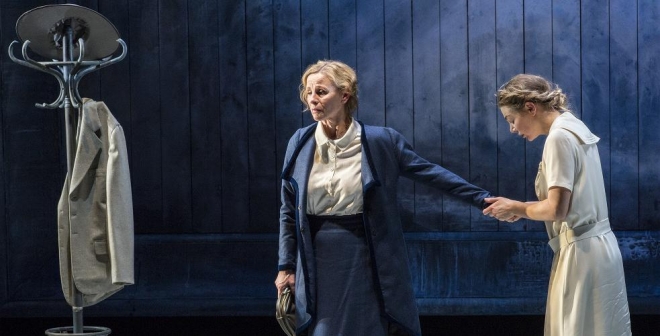 'Magical and spellbinding.'
About the performance
Private Confessions is the tale of Anna, who is forced to pay the price of honesty in more way than one. This is a tale that Bergman wrote for Liv Ullmann and no one else to tell - a story of love, fidelity, freedom and courage. A story about everything that creates such immense joy and intense despair in our lives. 
Liv Ullmann returns to Scandinavia, this time directing a stage adaptation of Ingmar Bergman's Private Confessions - a screenplay she has already filmed to great international acclaim.
The story is based on Ingmar Bergman's mother's life. Mining through both Ingmar's diaries and those of his mother, Liv Ullmann has created a new manuscript for the stage.
'This is the tale of one woman's secrets. But above all, it is the tale of what our secrets turn us into,' says Liv Ullmann.
Collaborators
Ingmar Bergman

, Author

Liv Ullmann

, Director

Milja Salovaara

, Set design

Ingrid Nylander

, Costume design

Nick Schlieper

, Lighting design

Einar Bjørge

, Assistant director

Kari Simonsen

, Narrator

Liv Bernhoft Osa

, Karin

Mattis Herman Nyquist

, Henrik