Ritualet
Burlesque ritual for small auditorium.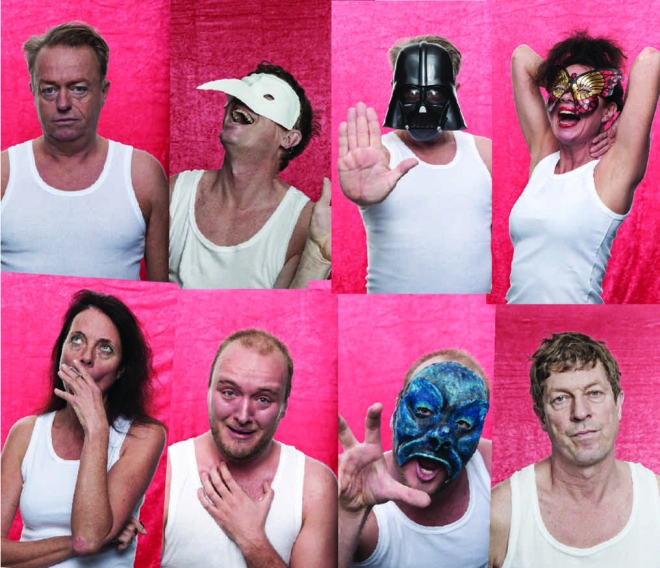 Burlesque ritual for small auditorium.
"Diabolic ritual in twilight zone between horror and laughter."
About the production
Is the artist merely a spoilt slacker, who is too lazy to contribute to society? Is the artist nothing but full of idle chatter? Should art be sober, explicable and legitimise itself?

In an undefined country three actors are taken to court for performing an exceptionally demoralising act. The judge is disgusted and attracted simultaneously. In order to expose their crime he urgently attempts pressurize this very dysfunctional theatre company.

The legendary Bergman exposes his Achilles-heel with RITUALET - the extensive self-loathing of the artist. Truth vs. lies. When are you performing? What is the difference between exposing yourself and acting out? Is all publicity good publicity?
Collaborators
Ingmar Bergman

, Writer

Louise W. Hassing

, Translation

Jens August Wille and Louise W. Hassing

, Adaptation

Jens August Wille

, Director

Siggi Óli Pálmason

, Set design

Henrik Birch
Mikkel Reenberg
Charlotte E. Munksgaard
Pauli Ryberg