Sixty-four Minutes with Rebecka
(Sextiofyra minuter med Rebecka)
Year: 1969
Cast: 2–3 male, 4–6 female
Set: Interior/flexible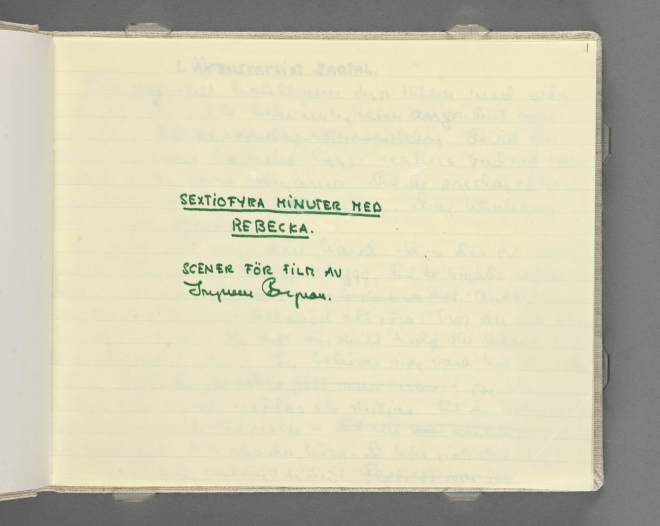 Sixty-four Minutes with Rebecka
(Sextiofyra minuter med Rebecka)
Year: 1969
Cast: 2–3 male, 4–6 female
Set: Interior/flexible
'An adjacent room. In the centre a dimly lit podium. Two naked women perform an obscene pantomime. People are sitting and lying around the walls. The air is acrid from thick smoke. A sweetish oriental music is oozing out from somewhere.'

The sex club scene is introduced.
Rebecka is a teacher at a school for hearing impaired children, with complicated relationships to her husband, mother, students and an abusive lover. Bergman's Sixty-four Minutes with Rebecka is a take on the political and sexual turmoils of the late 1960s but was never materialised into a film – what remains of the project is a fascinating script with great potential for a stage play, a script originally written for a collaboration with Kurosawa and Fellini.