The beginning of some sort of memoir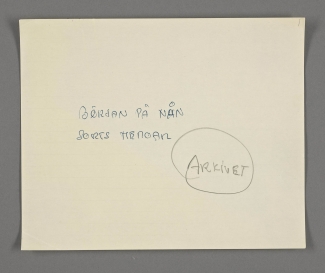 About the text
A first draft of what would become The Magic Lantern. The document is not dated, so the year is a qualified guess. 
F:080
[36, 11, 8] sheets ; 18 x 22 cm
Handwritten script draft. Undated. Includes: "The beginning of some sort of memoir", "Karin Bergman" and text about early music memories.