[Workbook No 49]
Bits and pieces from Helsingborg.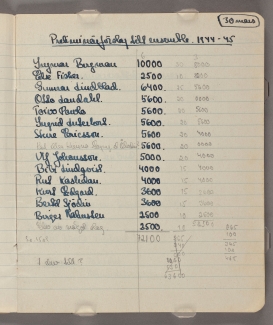 About the text
Recently arrived in Helsingborg as Sweden's youngest ever theatre manager, Bergman buys a notepad that is soon filled with repertory lists, contract drafts and various notes.
F:151
[18] p. ; 21 x 17 cm
Yellow notepad. Undated. On cover:  'Theatre notes from Hälsingborg'.