Egerman, Vogler & Co.
Many Bergman characters have the same name. Why? Well, who knows. But here's at least the full list!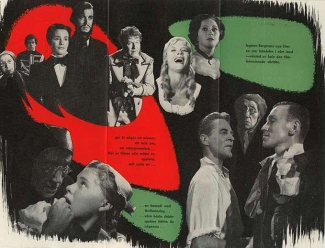 "In Bergman, character names fulfil the same role as the images in Fellini or the place names in Proust."
Egerman, Vogler & Co.
In Ingmar Bergman's cinematic universe there are a number of first and family names that constantly recur. In fact, this repetition has been so consistent that many interpreters have attempted to investigate and decode these names. Some of them have been seen as allegorical, biblical names such as Isak and Tomas, for example. Others have been interpreted from their etymological origins: Alma, the Latin for "soul", for example. This has prompted many to regard Nurse Alma in Persona as a symbol for the psyche or inner human condition.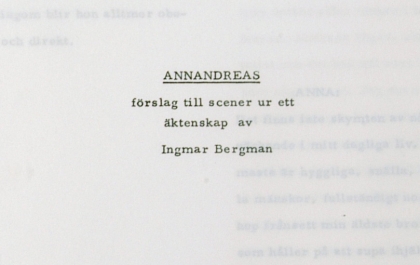 The name Vogler, which is unusual but not exactly rare in Germanic language-based communities (statistics revealed that in 2004 there were 34 Voglers in Sweden), derives from the German word for Bird (Vogel, Swedish: fågel), and since Bergman by his own admission has a fear of birds, his Vogler characters have often been regarded as implicitly threatening. Others in the extensive corpus of Bergman scholars have tried to find keys to the names in Bergman's own life. In his later works, particularly of the literary variety, much of his subject matter has been unashamedly autobiographical, and the names have either been lightly disguised or completely authentic. In The Best Intentions, for example, the main characters are Henrik Bergman and Anna Åkerblom, whereas their true forerunners (i.e. Bergman's parents) were called Erik Bergman and Karin Åkerblom. In Sunday's Children on the other hand, the characters have their "correct" names. These stylistic devices of authenticity have added to the notion that names in Bergman's earlier works can also be interpreted in biographical terms.
But the use of names in Bergman is a complex area. Henrik and Anna are common names in Bergman's earlier fictitious films. So should they be actually interpreted as portraits of his parents? Take Henrik Egerman in Smiles of a Summer Night, for example, a young man preparing to enter the clergy. Is he an early version of Bergman's father, who was also a clergyman? Or the motherly Anna in Cries and Whispers: is she actually Karin? Why then in that film is there another character whose name is Karin? Reference to Bergman's autobiography The Magic Lantern does not exactly clarify the issue. There, for example, we find an Andrea Vogler (said to be the piano teacher of his former wife Käbi Laretei). This is not actually true, but this fact is not immediately obvious. Following the same line of thought, there must surely have been a highly unpleasant Mr Vergérus somewhere in Bergman's past – a despised teacher, perhaps?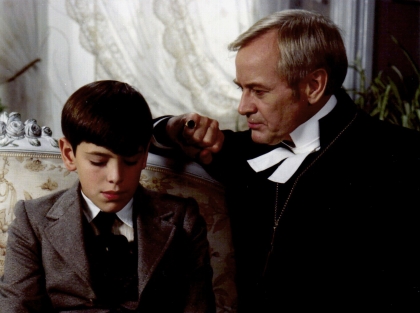 Even though there may be something in these more or less erudite interpretations, they may not be more than coincidences in some cases. Taking as an example Bergman's first workbook notes for Cries and Whispers: "Anna. That's a good name. Admittedly I've used it many times before, but it's so good." There is reason to be sceptical of the notion that the recurring names all have a symbolic value. On the other hand, they do serve a purpose: they set out the territory for the viewer, rather like the familiar faces of the actors Bergman used time and time again. Jacques Aumont has claimed that the character names in Bergman fulfil the same role as the images in Fellini or the place names in Proust: a dogged determination to repeat something that appears to be irrelevant yet which strengthens the power of the narrative.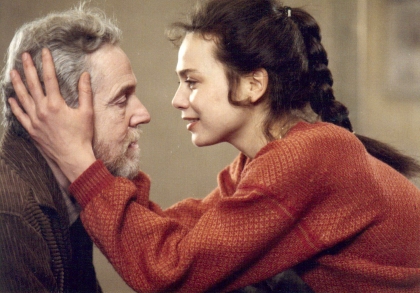 In Bergman scholarship the interpretation of names is almost an industry in its own right. Another popular form of investigation concerns the types of characters who bear the same name. Voglers are often artists of some kind (a travelling performer in The Magician, an actress in Persona). The Vergérus characters are often authoritarian, sometimes scientifically minded (the health official in The Magician, the stern bishop in Fanny and Alexander). The subject is a fruitful one, but for our own part we would urge anyone interested in Bergman simply to compare the characters who share the same names in the various films. Relate them to the actors playing the parts and compare their appearances, gestures, etc. It may be wisest to draw one's own conclusions as to the names' significance. To help your analysis a short guide is provided below.
Sources
The Ingmar Bergman Archives
Jacques Aumont, Ingmar Bergman: "Mes films sont l'explication de mes images" (Paris: Cahiers du cinema, 2003).
Frank Gado, The Passion of Ingmar Bergman (Durham, N.C.: Duke University Press, 1986).
To be translated with links shortly.

Albert, Fisken
Albert Johansson, Gycklarnas afton
Albert Emanuel Vogler, Ansiktet
Albert Emmanuel Sebastian Fischer, Riten
Albert, Reservatet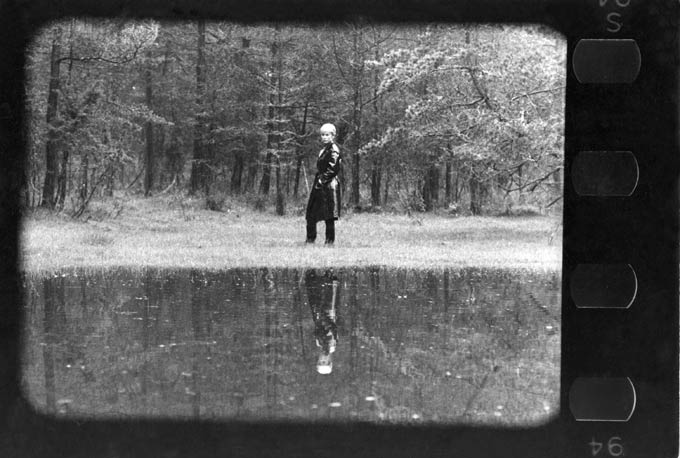 Alma Frost, Gycklarnas afton
Syster Alma, Persona
Alma Borg, Vargtimmen
Alma Ekdahl, Fanny och Alexander
Alma Bergman, Den goda viljan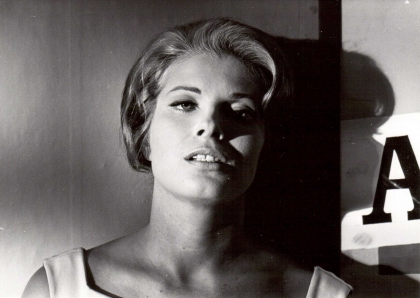 Anna (Fannys dotter), Lustgården
Anna, Tystnaden
Anna Fromm, En Passion
Anna Fromm, Reservatet
Anna, Viskningar och rop
Tant Anna, Fanny och Alexander
Anna Egerman, Efter repetitionen
Anna von Rosen, Sista skriket
Anna, Enskilda samtal
Anna Berg, Trolösa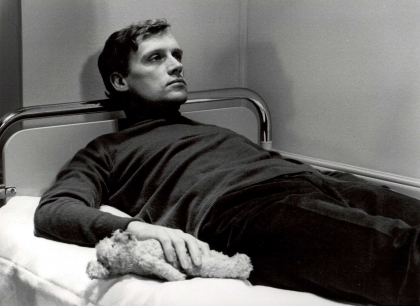 Fredrik Egerman, Sommarnattens leende
Konsul Abraham Egerman, Ansiktet
Katarina Egerman, Scener ur ett äktenskap
Peter Egerman, Scener ur ett äktenskap
Katarina Egermann, Ur marionetternas liv
Peter Egermann, Ur marionetternas liv
Anna Egerman, Efter repetitionen
Rakel Egerman, Efter repetitionen
Thomas Egerman, Enskilda samtal
Johan Egerman, Larmar och gör sig till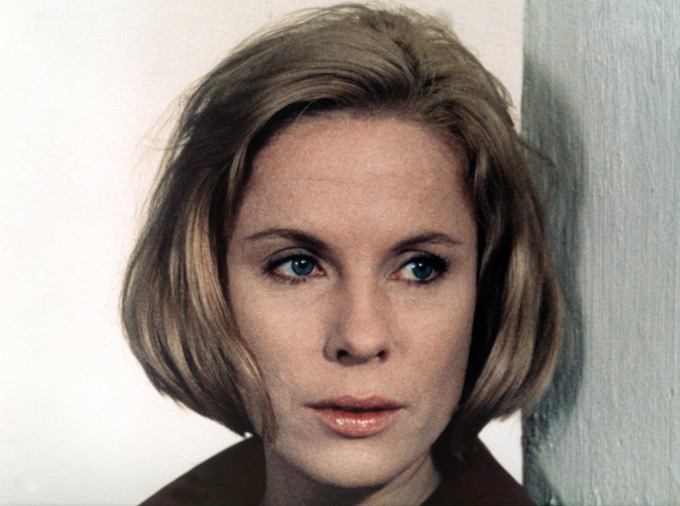 Eva, Eva
Eva Rosenberg, Skammen
Eva Vergérus, En passion
Eva, Scener ur ett äktenskap
Eva, Höstsonaten
Eva, Trolösa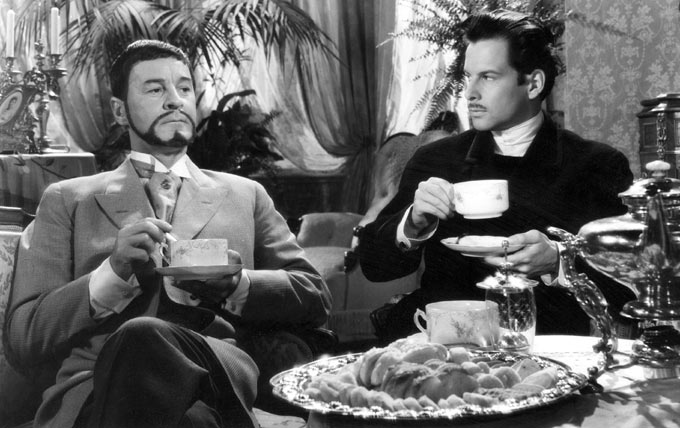 Fredrik Lobelius, Kvinnors väntan
Fredrik Egerman, Sommarnattens leende
Fredrik Armfeldt, Sommarnattens leende
Fredrik (Minus), Såsom i en spegel
Fredrik Blom, Nattvardsgästerna
Fredrik, Viskningar och rop
Fredrik Bergman, Den goda viljan
Fredrik Blom, Larmar och gör sig till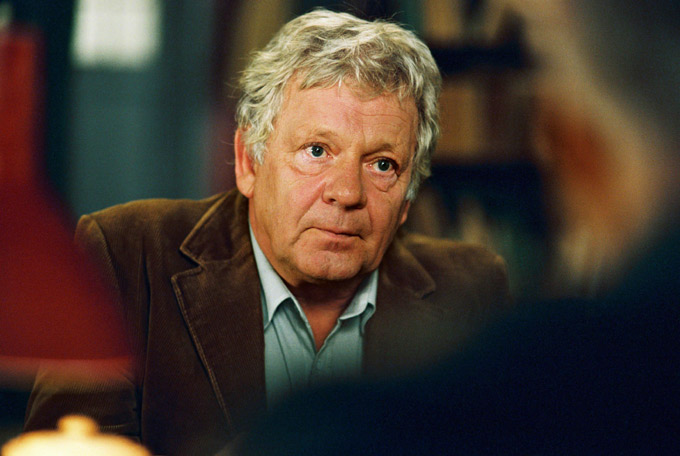 Henrik, Sommarlek
Henrik Lobelius, Kvinnors väntan
Professor Henrik Erneman, En lektion i kärlek
Henrik Lobelius, Kvinnodröm
Henrik Egerman, Sommarnattens leende
Henrik Vogler, Efter repetitionen
Karl-Henrik, Persona
Henrik Bergman, Den goda viljan
Henrik, Enskilda samtal
Henrik, Saraband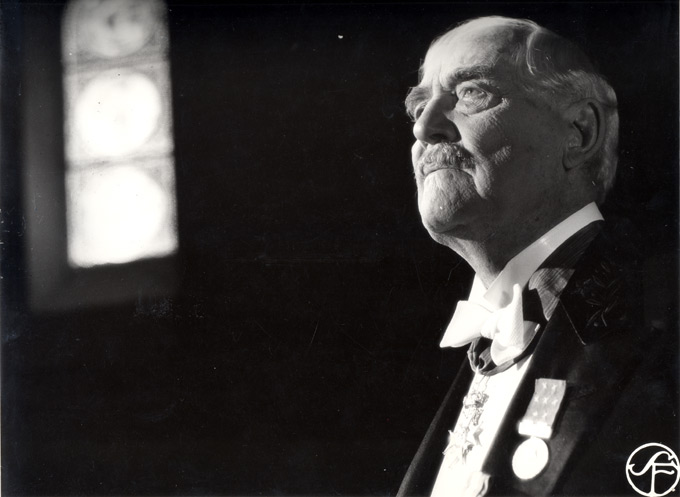 Isak, Mig till skräck
Isak Borg, Smultronstället
Isak (präst), Viskningar och rop
Isak Jacobi, Fanny och Alexander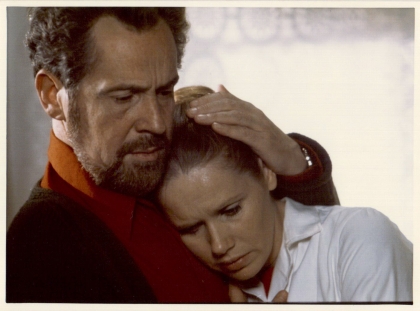 Överste Jacobi, Skammen
Fru Jacobi, Scener ur ett äktenskap
Tomas Jacobi, Ansikte mot ansikte
Isak Jacobi, Fanny och Alexander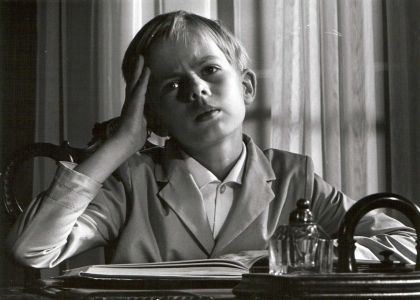 Johan Spegel, Ansiktet
Johan Åkerblom (gammal man i Mittsunda kyrka), Nattvardsgästerna
Johan (pojke), Nattvardsgästerna
Johan, Tystnaden
Johan Borg, Vargtimmen
Johan (soldat), Skammen
Johan Andersson, En Passion
Johan, Scener ur ett äktenskap
Johan Egerman, Larmar och gör sig till
Johan, Saraband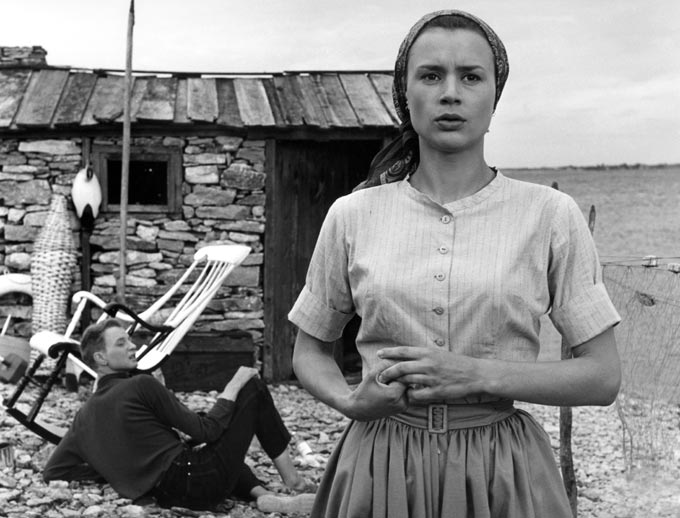 Karin, Mordet i Barjärna
Karin, Kvinnors väntan
Karin, Jungfrukällan
Karin, Såsom i en spegel
Karin Persson, Nattvardsgästerna
Karin Vergérus, Beröringen
Karin, Viskningar och rop
Karin, Karins ansikte
Karin Bergman, Söndagsbarn
Karin Åkerblom, Enskilda samtal
Karin Åkerblom, Larmar och gör sig till
Karin, Saraband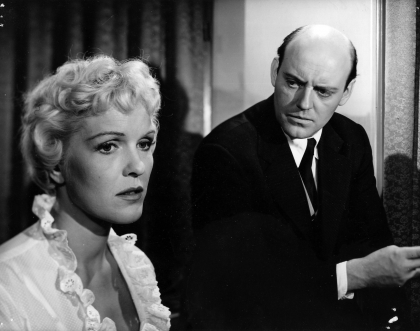 Eugen Lobelius, Rachel and the Cinema Doorman
Henrik Lobelius, Kvinnodröm
Martin Lobelius, Kvinnors väntan
Fredrik Lobelius, Skammen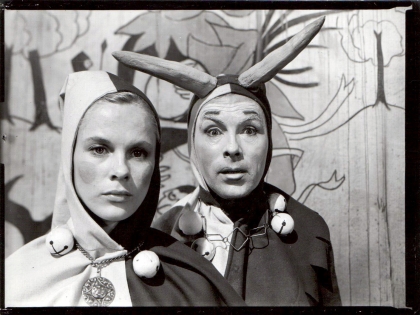 Marie, Sommarlek
Mari, Mordet i Barjärna
Mia, Det sjunde inseglet
Maria, Viskningar och rop
Maria, Ansikte mot ansikte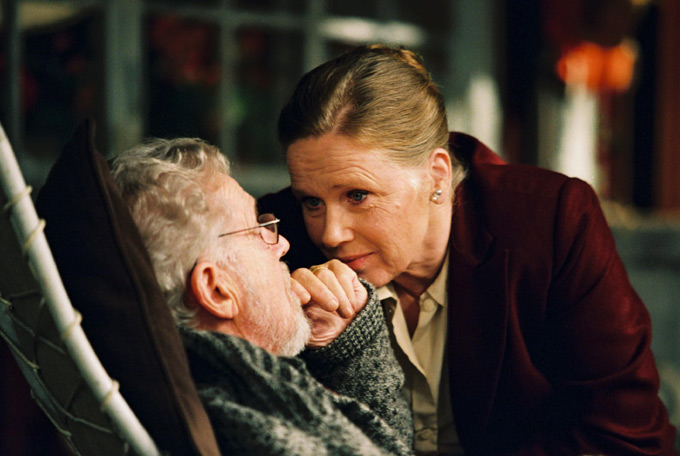 Marianne Berg, Frånskild
Marianne Erneman, En lektion i kärlek
Marianne, Kvinnodröm
Marianne Borg, Smultronstället
Marianne, Scener ur ett äktenskap
Marianne, Trolösa
Marianne, Saraband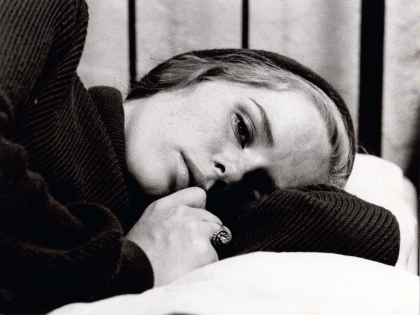 Eva Rosenberg, Skammen
Jan Rosenberg, Skammen
Abel Rosenberg, Ormens ägg
Manuela Rosenberg, Ormens ägg
Max Rosenberg, Ormens ägg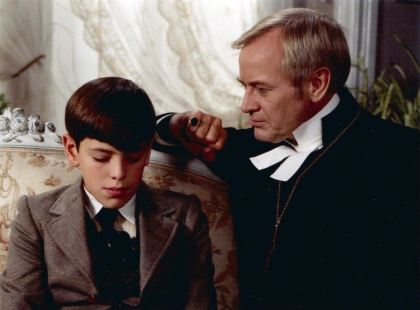 Dr. Anders Vergérus, Ansiktet
Elis Vergérus, En Passion
Eva Vergérus, En Passion
Andreas Vergérus, Beröringen
Karin Vergérus, Beröringen
Hans Vergérus, Ormens ägg
Biskop Edvard Vergérus, Fanny och Alexander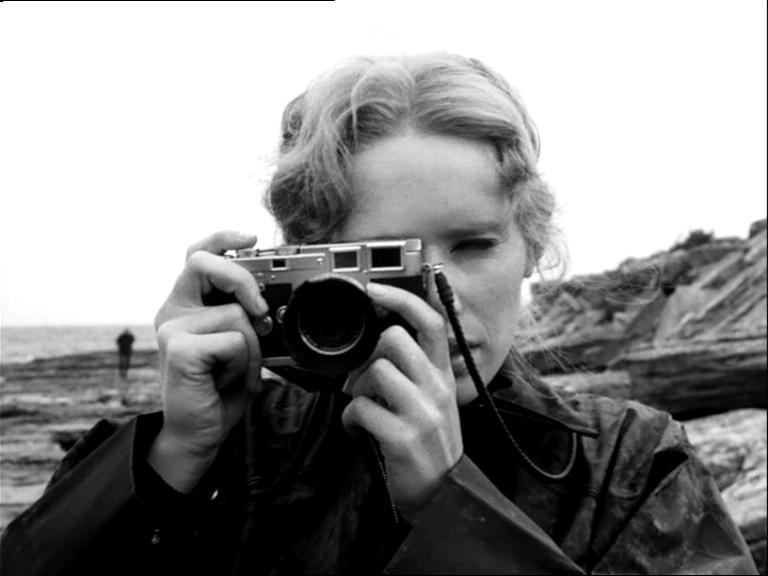 Albert Emanuel Vogler, Ansiktet
Manda Vogler (alias Herr Åman), Ansiktet
Fru Vogler (farmor), Ansiktet
Veronica Vogler, Vargtimmen
Elisabet Vogler, Persona
Herr Vogler (Elisabets make), Persona
Henrik Vogler, Efter repetitionen
Osvald Vogler, Larmar och gör sig till
Emma Vogler, Larmar och gör sig till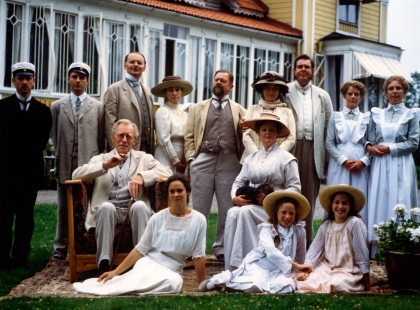 Anna Åkerblom, Den goda viljan
Johan Åkerblom, Den goda viljan
Karin Åkerblom, Den goda viljan
Ernst Åkerblom, Den goda viljan
Carl Åkerblom, Den goda viljan
Oscar Åkerblom, Den goda viljan
Svea Åkerblom, Den goda viljan
Gustav Åkerblom, Den goda viljan
Martha Åkerblom, Den goda viljan
Anna Åkerblom, Larmar och gör sig till
Carl Åkerblom, Larmar och gör sig till
Karin Åkerblom, Enskilda samtal