Herbstsonate
New success for Schauspiel Stuttgart.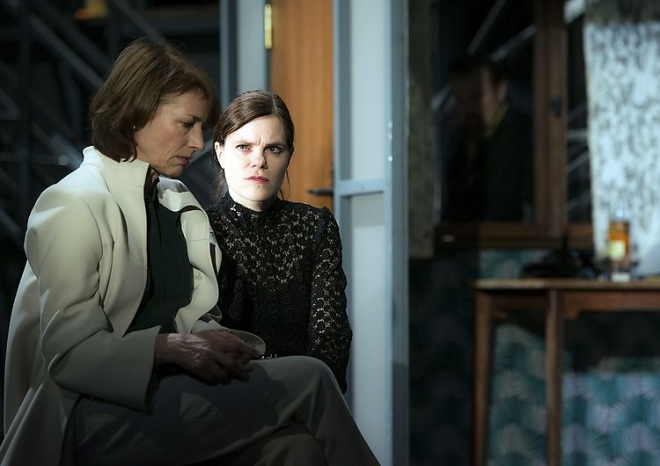 New success for Schauspiel Stuttgart.
With a fascinating acting duel, Corinna Harfouch and Fritzi Haberlandt baffled the opening night audience.
About the production
Little more than a year after previous success with Scenes from a Marriage, Jan Bosse stages Bergman at the Schauspiel Stuttgart again.
And like then, the critics are raving.
Both actresses are big stars in Germany, with a solid theatre background but perhaps most famous from film and television, as noted by the reviewer of Die Welt:
The TV stars staged the abyss of a mother-daughter-relationship brilliantly. The reward of Saturday night: enthusiastic applause by chocked and captured spectators.
The Schwäbische compared the director's and the theatre's last Bergman production, and noted that set designer Moritz Müller had more or less recycles the same setting, where the different floors gave room for "unexpected insights" into the emotional lives of the characters.
Collaborators
Ingmar Bergman

, Text

Jan Bosse

, Director

Moritz Müller

, Set design

Kathrin Plath

, Costume

Arno Kraehahn

, Music

Meika Dresenkamp

, Video

Kevin Sock

, Light

Gabriella Bußacker

, Dramaturg

Corinna Harfouch

, Charlotte

Fritzi Haberlandt

, Eva

Andreas Leupold

, Viktor

Natalia Belitski

, Helena