A Confession, or, Afraid to Live
Play which was later adapted for film.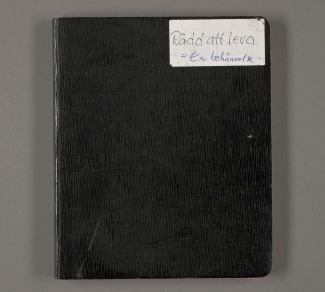 About the text
Neither the play nor the film were ever realised (though similarities exist in later works).
Director Hanner takes the brimming glass in his massive hand, draws himself up and begins to speak, a speech for his son:

Clas-Göran, my boy! - - -

This is what he has been waiting for the entire time. This moment of humiliation, where his father rises, colossal, laughing, indomitable, to hold a speech for him, Clas-Göran. He lowers his head, slowly swirling his glass.

I don't intend to give a formal speech. I have neither the will nor the ability. I just want to say to you what any father wants to say to his son on this day: you have now entered the company of full-grown men – mature men. You have a straight and even path ahead of you. You've had the privilege of starting your life with less worries than most, and with greater means than most. But that is why more will be expected of you than most. I started with two empty hands…

Here it comes, thinks Clas-Göran. Of course he has to remind them of how amazing he is. Look at them sitting there, watching and listening, rapt in admiration. Marianne, where are your eyes? Marianne, it's me …..!!"
F:009
111 p.
Handwritten script. Black notebook. Dated: Sigtuna October 9th 1942. No title page. 
F:010
[281] p.
Handwriten script. Dated: November 23-26rd 1942. No title page. Scene 1-66, 20 p., 38 x 24 cm ; scene 67-427, p. 21-281, 17 x 20 cm.
F:011
64 p., stapled. 
Typewritten script with handwritten alterations, carbon copy. Dated: October 1942.