[Good evening, sister]
Draft of a single scene. Undated, so the year is an estimation.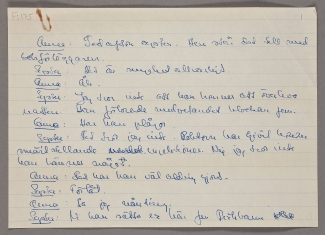 About the text
Anna and Marianne, the wives of a publishing editor who has had a stroke, meet and converse at the hospital.
F:175
[12] sheets ; 15 x 21 cm
Handwritten play draft. Undated with no title.