[Notes on Lucky Per's Journey]
About the production at Mäster Olofsgården.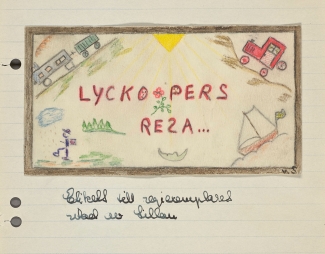 About the text
Workbook with notes on Bergman's production of Strindberg's play. Sketches, set designs, cast list and more.
F:002
[54] p. ; 20 x 17 cm
Notebook with colourful sketches, cast list, set designs and notes on stage technical matters. Loose sheets held together with string.