Reduce Morals
Reduce Morals was the 13th and final presentation of the 1944-45 season in Helsingborg.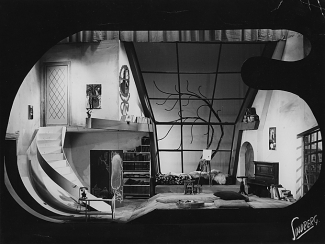 About the production
Certain key assessments of Ingmar Bergman's directorial style and approach now began to crystallize in the local reviews, which reffered to his 'inventiveness' and 'shocking unconventionality'.
In a programme note Bergman thanked the public for its 'patience with our youth, indulgence vis-à-vis our capers and recognition of our good will and our genuine intent'.
Sources
The Ingmar Bergman Archives.
Birgitta Steene, Ingmar Bergman: A Reference Guide, (Amsterdam University Press, 2005).
Collaborators
Bernt Callenbo

, Olle, the Consul's son

Carin Cederström

, Gun, Lecturer's mistress

Curt Edgard

, The Fellow Human Being

Ulf Johanson

, The Consul

Otto Landahl

, The Lecturer, Marianne's father

Dagny Lind

, The Ex-wife

Ingrid Luterkort

, The Assistant

Siv Thulin

, Marianne

Sune Bergström

, Author

Ingmar Bergman

, Director

Gunnar Lindblad

, Designer