Face to Face
World première with Kerry Fox in demanding lead.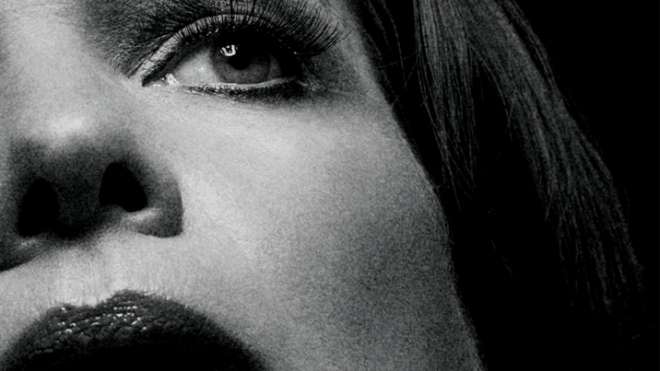 World première with Kerry Fox in demanding lead.
"Disturbing, powerful and hypnotic, this is a shattering, gripping performance that searingly examines the human psyche."
About the production
In an interview with the play's adaptation duo Andrew Upton and Simon Stone (the latter also the director of the piece), the reporter how they are pronouncing the name of the protagonist. Evidently, their reply comes as a surprise: 
They call her Jenny, in the Australian-English way, whereas in the Swedish film it is pronounced "Yenni" with a soft "J".
However, the fact that Upton and Stone haven't seen the film is a conscious strategy:
"You want to avoid unnecessary influence," Upton says. "(Bergman) will make solutions to the problems that the work proposes. You want to find your own way to do it.
The text, rather than the internationally released film nor the original Swedish television series, is their raw material. To the question why they are so interested in women on the verge (or well beyond) of a nervous breakdown, Stone angrily retorts:
"Men are tortured every day on our stages, and they're allowed to be tragic victims, they're allowed to have massive existential issues," Stone begins, naming Hamlet, Lear, Macbeth and Othello as exhibits A, B, C and D. "Men are allowed, heroically, to have their minds fall apart on stage."

What is unusual, he continues, is that there are not more plays about women in psychological distress, given that women comprise half the population and drama is intrinsically about crisis.
Face to Face, however, is precisely that, and the adaptors are happy wit the result: 
We've essentially created a purgatory on stage for Jenny, a self-enforced purgatory that she's not allowed out of until she's paid her dues to her own subconscious.
That the leading role is demanding is an understatement, but Kerry Fox has been around the block. Her role in Cruel and Tender (adapted from Sophocles' The Trachiniae) at London's Young Vic was perhaps her stage breakthrough, but New Zeeland actress also have many impressive film roles on her CV, including Jane Campion's An Angel at My Table, Danny Boyle's Shallow Grave and Michael Winterbottom's Welcome to Sarajevo. And after the non-simulated sex scenes in Patrice Chérau's Intimacy, Fox should be well-prepared for a stage purgatory.
Simple it isn't, though:
Asked how she would describe the role, she pauses. ''I suppose I would use the words 'excruciatingly painful','' she says finally, then laughs loudly.
Mitchell Butel takes on the role of  Tomas (originally played by
Erland Josephson
). Most well-known for his comic parts in his native Australia, Butel ascertains this play is "not exactly a laugh-fest":
But it's not gloomy, either. Simon's natural bent is gloom with irony. It's almost a tragicomedy. It will be quite different to the Bergman film.
Lynne Lancaster in artsHub was impressed by the show:
The language can be quite strong in this STC adaptation, but also acerbic and witty. The staging is mostly simple and stark, especially in the first half, with just a chair or a lamp or similar to indicate the scene, and Stone's direction ensures a fluid, cinematic production with elegantly choreographed and efficient scene changes.

Is Jenny, as some people claim, unable to love? Over the course of the play we learn about Jenny's childhood abuse, her claustrophobia, and her guilt over a cousin's death. She is haunted by a vision of her grandmother's face so distorted by anger she can barely recognise it, and does not want to become unrecognizable herself; rather, she wants to be real. Damaged and disturbed herself, can she now fruitfully help others? Or, as is claimed by some, does she vicariously enjoy their suffering? She is a doctor but stubbornly refuses to admit she is sick. As Jenny, Kerry Fox gives a magnificent performance, and her performance of the suicide monologue is particularly brilliant.

There is fine acting from the rest of the ensemble too. Wendy Hughes as the sarcastic, unloving Aunt is excellent. John Gaden as the uncle is superb – dwelling on childhood memories of Jenny, but worried about losing his mind. We mostly see him in pyjamas trying to fix a broken clock – trying to stop time, or turn time back?

Jenny's rather uncaring, aloof husband Wenkel (who is also her doctor in her delirium), a bearded smoker with glasses, is authoritatively played by Humphrey Bowen. Jessica Nash as Jenny's daughter, Anna, gradually and reluctantly comes to understand her mother a little better, learning some of her secrets. Can their relationship be mended?

Jenny's handsome lover, Tomas, stalwart and supportive, is marvellously played by Mitchell Butel. Jenny's patient, Maria, who opens the show, skittering across the stage in a chair, and who defiantly challenges Jenny's morals and professionalism, was excellently played by Anna Martin.

As is said in the play, we are all victims of a desperate need for meaning.

Disturbing, powerful and hypnotic, this is a shattering, gripping performance that searingly examines the human psyche. 
Sources
Matthew Westwood, 'Another woman on the verge an essential part of the show', The Australian, 26 July 2012.
Elissa Blake, 'Interview: Kerry Fox', Brisbane Times, 28 July 2012.
Elissa Blake, 'The best medicine', Brisbane Times, 3 August 2012.
Lynne Lancaster, 'Face to Face', artsHub, 14 August 2012.
Collaborators
Ingmar Bergman

, Text

Andrew Upton and Simon Stone

, Adaptation

Simon Stone

, Director

Nick Schlieper

, Set and light design

Alice Babidge

, Costume design

Stefan Gregory

, Composition and sound design

Tom Wright

, Dramaturg

Kerry Fox

, Jenny

Also starring:

, Humphrey Bower, Mitchell Butel, John Gaden, Wendy Hughes, Anna Martin, Jessica Nash, Queenie van de Zandt, Dylan Young