A Hearsay
After over 20 years, Ingmar Bergman returns to Swedish Radio Theatre to direct the play of friend and colleague Erland Josephson.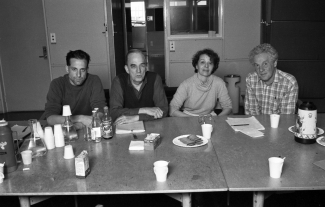 About the production
A Hearsay is the story of Isa and Ludvig as told by The Narrator, who happens to be Isa's lover. This was one of Swedish Radio Theatre's two contributions to the broadcast contest Prix Italia, and was looked upon by Bergman as an experiment to return to the broadcast medium.
Sources
The Ingmar Bergman Archives.