Sally and Freedom
Sally and Freedom was the second film by Gunnel Lindblom to be produced by Bergman.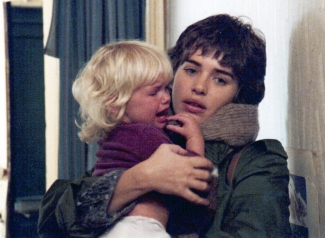 About the film
Interestingly enough, the two leading roles in the film went to Ewa Fröling and Gunn Wållgren, both of whom would shortly appear in Bergman's Fanny and Alexander. Bergman had worked with Wållgren previously, yet it seems likely that he "discovered" Fröling through her involvement in Sally and Freedom.
Sources
The Ingmar Bergman Archives.
Collaborators
Ewa Fröling
Hans Wigren
Leif Ahrle
Gunn Wållgren
Oscar Ljung
Svea Holst
Kim Anderzon
Susanne Lundquist
Lise-Lotte Nilsson
Mona Lundgren
Iwa Boman
Margreth Weivers
Ulf Schönborg
Gerd Blomqvist
Christian Berling
Peter Egge
Peder Falk
Sonja Hejdeman
Thomas Helander
Gülbin Basay
Semith Basay
Linda Krüger
Johanna Garpe
Stefan Nilsson
Anna von Rosen
Marie Louise Rosenqvist
Marie Rechlin

, Propman

Lars Karlsson

, First Assistant Cameraman

Ted Lindahl

, Gaffer

Tony Forsberg

, Director of Photography

Eva Ivarsson

, Unit Manager

Sylvia Ingemarsson

, Film Editor

Carina Dalunde

, Assistant Costume Designer

Inger Pehrsson

, Costume Designer

Owe Svensson

, Production Mixer

Bo Persson

, Production Mixer

Margareta Garpe

, Screenplay

Daniel Bergman

, Key Grip

Katinka Faragó

, Production Manager / Production Coordinator

Pia Forsgren

, Assistant Director

Jan Andersson

, Property Master

Anne von Sydow

, Script Supervisor

Eva Ekman

, Make-up Supervisor

Ingmar Bergman

, Producer