Stockholm
Sweden's capital, known (by the people who live there, at least) as the 'Venice of the North' because it is built on water, is actually quite a small city in international terms.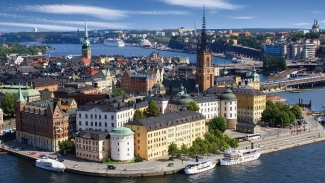 Stockholm was Ingmar Bergman's home town. He grew up at various addresses in the well-to-do Östermalm area, and after he left the parental home he lived at a number of temporary addresses in the city until he moved to Helsingborg in Skåne as the director of the Helsingborg City Theatre at the age of twenty-six. As a child and teenager he also spent some time in the Stockholm archipelago, an important setting for some of his early films. After spells in Gothenburg and Malmö he moved back to Stockholm, remaining, for the most part, loyal to the city until 2003.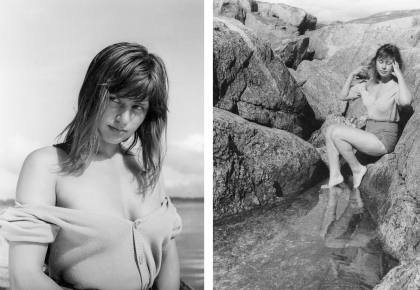 Bergman's early films are almost always in urban settings, usually Stockholm. But even though a number of exterior shots of the city stay in the memory (the shot of the bridge, Västerbron, between Marieberg and Södermalm in Summer with Monika; the brief glimpse in Wild Strawberries of Isak Borg's car on the Slussen roundabout taken from the Katarina Lift), the outskirts of Stockholm provided the most memorable shots of all, especially the archipelago.
Summer Interlude and Summer with Monika, as well as sections of Wild Strawberries, reveal an intensive, nostalgia-charged love of the rocks and islands of the Stockholm archipelago. The beautiful images of young people bathing in the sunlight, worthy of any tourist brochure, serve in Bergman's films to highlight an often fleeting state of happiness. By the same token, Stockholm's inner city frequently appears as the antithesis of that happiness. This somewhat cliché-ridden distinction between town and country is most evident in Summer with Monika. As long as they are in the archipelago, the couple can relish their love, but back in the city their situation becomes darker, as reflected in the film's imagery.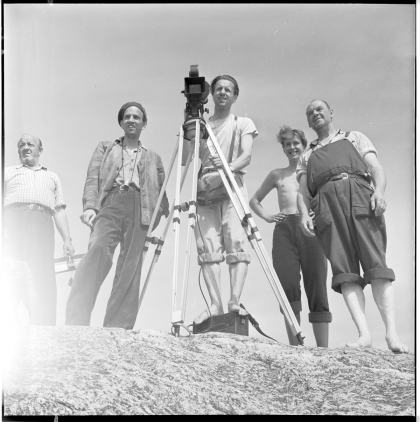 For more information on Stockholm, click here.