Bris Soap Commercials
Nine commercials for Bris soap that "kills bacteria".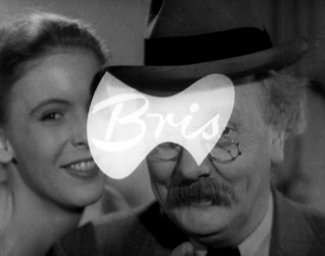 "[...] I have always found it difficult to feel resentment when industry comes rushing toward culture, check in hand."
About the film
In 1951 there was a conflict in the Swedish film industry. The production companies had declared a ban on filming in protest against the high rate of tax on entertainment. Recently remarried, Ingmar Bergman, found himself with three families to support, and his contract with the Gothenburg City Theatre had expired. In order to earn any income whatsoever that year, he agreed to direct nine commercial for Bris soap on behalf of Swedish Unilever. It seems more than a coincidence that Sweden's most famous film director should be the one to take the country's advertising to a higher plane: the Bris films were the most lavishly funded that the country had ever seen.

The films were made under highly serious and professional conditions. Bergman was given access to the same technical equipment that he would have used for a feature film, and he chose Gunnar Fischer as his cameraman. He also had total control over the films from screenplay through to final cut.

Despite being made on commission, the films are both intelligent and interesting in their manner of execution. Operation and 3-D for example, are both introspectively modernist in a style reminiscent of Prison and Persona. Operation takes place in a film studio where they are making a commercial for Bris. 3-D takes place in a cinema where the audience is tricked by a 3-D film, once again about Bris. This may be considered somewhat odd, since Bergman would be quoted in a newspaper interview several years later under the heading 'Ingmar Bergman warns against special effects: 'Cinemascope and 3-D films are ridiculously stupid and ugly!'?'

Perhaps the most interesting of the nine is Rebusen, as it shows how a film is put together from a series of disparate takes, only acquiring meaning once they come together. In the context of advertising, this simple lesson in filmmaking is almost subversive, since it reveals in an informative manner how film can be used to sell virtually anything.
Bergman in Images: My Life in Film: 
Originally, I accepted the Bris commercials in order to save the lives of my self and my families. But that was really secondary. The primary reason I wanted to make the commercials was that I was given free rein with money and I could do exactly what I wanted with the product's message. Anyhow, I have always found it difficult to feel resentment when industry comes rushing toward culture, check in hand. My whole cinematic career has been sponsored by private capital. I have never been able to live on my beautiful eyes alone! As an employer, capitalism is brutally honest and rather generous – when it deems it beneficial. Never do you doubt your day-to-day value – a useful experience which will toughen you.
Sources
The Ingmar Bergman Archives.
Ingmar Bergman, Images: My Life in Film.
Collaborators
Doris Svedlund

, Presenter (Gustavianskt)

Åke Jensen

, King Gustav III (Gustavianskt)

Börje Lundh

, Manservant who helps the king with his wig (Gustavianskt)

Charles White

, Black lackey (Gustavianskt)

Ulf Johanson

, The presenter (Tennisflickan)

Barbro Larsson

, The girl in the shower (Tennisflickan)/The presenter (Rebusen)

Georg Adelly

, Teodor (Uppfinnaren)

Emy Hagman

, Teodor's wife (Uppfinnaren)

Lennart Lindberg

, The man (Trolleriet)

Berit Gustafsson

, The woman (Trolleriet)

Carl-Gustaf Lindstedt

, The magician (Trolleriet)

John Botvid

, The king (Prinsessan och svinaherden)/Spectator (Tredimensionellt)

Bibi Andersson

, The princess (Prinsessan och svinaherden)

Curt "Minimal" Åström

, The lackey (Prinsessan och svinaherden)

Marion Sundh

, The woman in the shower (Tredimensionellt)

Gunnar Fischer

, Director of Photography

Ragnar M. Lindberg

, Producer

Alva Lundin

, Titles

Ingmar Bergman

, Director