Paradise Square
Gunnel Lindbloms debut as a film director became –one of the major Swedish cinema export successes of the 1970's. Produced by Ingmar Bergman and Cinematograph.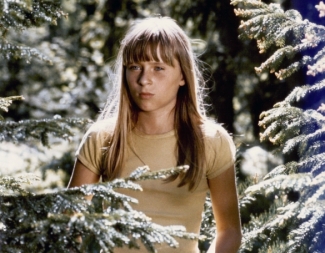 About the film
Ever the faithful Bergman collaborator, this was Gunnel Lindblom's debut as a film director. Alongside her acting career she had previously –directed a number of stage plays, and adapted one of them for television.
It was Bergman who first suggested filming Ulla Isaksson's novel 'Paradise Square', indicating that he would be willing to produce it via his own company Cinematograph. Lindblom had known Isaksson for some time, and Bergman had directed both Brink of Life and The Virgin Spring based on original screenplays by Isaksson. Bergman now felt the time was right for the two of them to write something together. He and Isaksson set to work towards the end of 1975, and by the summer of the next year they were ready to start shooting. The support of the Swedish Film Institute was virtually a formality, and SF was interested in the project.
Shortly afterwards came the notorious incident of Bergman's arrest at the Royal Dramatic Theatre on charges of tax irregularities. He suffered a breakdown and subsequently went into exile in Germany. This meant that he was unable to oversee the project as he– and Gunnel Lindblom –had originally intended.

The Swedish critics' response was lukewarm, yet the film enjoyed relative success at the box office. Paradise Square was screened in episodes at the 1977 Cannes Film Festival, and subsequently went on to achieve some degree of international success. Widely received as a new 'Bergman film' it became –alongside the director's own films –one of the major Swedish cinema export successes of the 1970s.
Sources
The Ingmar Bergman Archives.
Collaborators
Birgitta Valberg
Sif Ruud
Margaretha Byström
Agneta Ekmanner
Inga Landgré
Solveig Ternström
Dagny Lind
Holger Löwenadler
Per Myrberg
Göran Stangertz
Maria Blomkvist
Pontus Gustafsson
Oscar Ljung
Toni Magnusson
Marianne Aminoff
Anna Borg
Mats Helander
Gösta Prüzelius

, Henrik, Tomas far

Ann Lilljequist

, Propman

Lars Karlsson

, First Assistant Cameraman

Daniel Bergman

, Best Boy

Bo Ahlgren

, Gaffer

Stefan Gustafsson

, Gaffer

Tony Forsberg

, Director of Photography

Lars-Owe Carlberg

, Unit Manager

Johan Clason

, Unit Manager

Johan Nykvist

, Camera Operator

Siv Lundgren

, Film Editor

Caroline von Rosen

, Assistant Costume Designer

Inger Pehrsson

, Costume Designer

Lars Lundberg

, Supervising Sound Editor

Lars Lundgren

, Production Mixer

Göran Carmback

, Production Mixer

Nils Melander

, Color Timer

Gunnel Lindblom

, Screenplay

Ulla Isaksson

, Screenplay

Owe Svensson

, Re-recording Mixer

Evert Taube

, Music Composer

Georg Riedel

, Music Composer

Duncan Lamont

, Music Composer

Ulf Pramfors

, Key Grip

Ragnar Waaranperä

, Key Grip

Anders Bergkvist

, Key Grip

Bengt Lundgren

, Key Grip

Ulla Ledin

, Production Assistant

Katinka Faragó

, Production Manager / Production Coordinator

Kaj Larsen

, Property Master

Anna Asp

, Production Designer

Kerstin Eriksdotter

, Script Supervisor

Cecilia Drott

, Make-up Supervisor

Arne Carlsson

, Other Crew

Gunnar Salander

, Other Crew

Dagmar Snäcke

, Other Crew

Ingmar Bergman

, Producer